Siddur Snapshots
Friends,
In our continued effort to bring more meaning into our personal and communal davening, I am pleased to introduce Siddur Snapshots: Weekly Insights into Tefillah. I will be sharing insights into the siddur on Friday night between Kabbalat Shabbat and Maariv each week in shul. Those same insights will then be posted in a new Siddur Snapshots Whatsapp group each week. To sign up for the Whatsapp group click here!
I look forward to learning and growing together!
Rabbi Krohn
Shabbos Shiurim
Parsha Shiur -- 8:30am. All are welcome. Given by David Bashevkin (social hall) or Ari Nat (groups room)
Hashkama Shiur -- 9:00am. All are welcome. Given by David Schwartz (social hall)
Navi Club for Men -- 10:00am. Given by Michael Gutlove (social hall)
Women's Torah Learning and Coffee -- apx 10:15am. (in rotating homes-contact office@yiot.org for location)
Women's Afternoon Shiur -- see bulletin for times (in various locations)
Masekhet Gittin Chabura -- Shabbos afternoon, see newsletter for details
Shalosh Seudot shiur-- see newsletter for times (in social hall)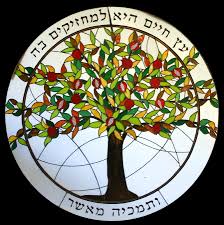 Weekday Shiurim
Daf HaShavua -- meets 6 a.m. Monday through Thursday in YIOT social hall. All welcome. Receive recordings and updates through our Daf HaShavua WhatsApp group.
Mincha/Maariv Shiur -- given Sunday through Thursday between mincha and maariv. See our calendar for mincha times. All are welcome.
Women's Lunch & Learn with Rabbi Krohn -- Mondays, 1:15pm, @ Hod. All women are welcome.
Men's Contemporary Topic Chabura -- Tuesdays, 9:15pm @ various homes. See weekly newsletter for location.
Rabbi Krohn Shiurim
Halachic Parameters of Charitable Giving
Mechitza Shiur for Men
Tue, January 21 2020
24 Teves 5780
To receive our newsletter and other mailings, contact office@YIOT.org
Newsletter sponsorship available for $18/members and $36 nonmembers. Contact office@yiot.org
How Many Times Did Avraham Travel to Eretz Yisrael
Candlelighting Video
**please note candlelighting is 4:37pm this week--NOT the time in the video
Zmanim
Today's Calendar
Daf HaShavua

: 6:00a
Shacharis

: 6:30a
---
Tomorrow's Calendar
Daf HaShavua

: 6:00a
Shacharis

: 6:30a
---
Friday Night
Shabbos Day
Hashkama

: 7:00a
Shacharis

: 9:00a
Groups (N-2)

: 10:00a
Mommy and Me

: 10:30a
Early Mincha

: 2:00p
Mincha

: 4:30p
Maariv/Shabbat Ends

: 5:46p
Upcoming Programs & Events
---
This week's Torah portion is

Parshas Vaera
Shabbos Mevarchim
View Calendar
Tue, January 21 2020 24 Teves 5780