Dr. Erica Brown -- Tuesday, 9/22/20
The Dr. Bertram J. z"l & Ann Newman Adult Education program of Young Israel of Teaneck presents
Dr. Erica Brown
"The Big Sorry - The Joy & Challenge of Forgiveness"
Thank you to our sponsors:
Anonymous
Shani and Dror Barber
Aliza and Ruven Ellberger
Eunice and Mark Glassberg
Sivan and Neil Greenspan
Janet and Lior Hod
Michelle and Benzi Jaffe
Leora and Daniel Lowe
Meri and Joey Pick
Adeena and Yaakov Pultman
Malki and Oren Waldman
Dr. Erica Brown is the director of the Mayberg Center for Jewish Education and Leadership and an associate professor of curriculum and pedagogy at The George Washington University. Erica was a Jerusalem Fellow, is a faculty member of the Wexner Foundation, an Avi Chai Fellow and the recipient of the 2009 Covenant Award for her work in education. She is the author of twelve books on leadership, the Hebrew Bible and spirituality; her newest book is The Book of Esther: Power, Fate and Fragility in Exile (Koren). She has been published in the New York Times, The Atlantic, Tablet, First Things, and The Jewish Review of Books and wrote a monthly column for the New York Jewish Week. She has blogged for Psychology Today, Newsweek/Washington Post's "On Faith" and JTA and tweeted on one page of Talmud study a day @DrEricaBrown.
For sponsorship opportunities please contact Daniel Lowe: Drdlowe1275@gmail.com
CLICK THE FLYER TO LISTEN TO THE RECORDED LECTURE.
\
Online Learning
To listen to this shiur, click the flyer or HERE.
Shabbos Shiurim
Parsha Shiur -- 8:30am. All are welcome. Given by David Bashevkin (social hall) or Ari Nat (groups room)
Hashkama Shiur -- 9:00am. All are welcome. Given by David Schwartz (social hall)
Navi Club for Men -- 10:00am. Given by Michael Gutlove (social hall)
Women's Torah Learning and Coffee -- apx 10:15am. (in rotating homes-contact office@yiot.org for location)
Women's Afternoon Shiur -- see bulletin for times (in various locations)
Masekhet Gittin Chabura -- Shabbos afternoon, see newsletter for details
Shalosh Seudot shiur-- see newsletter for times (in social hall)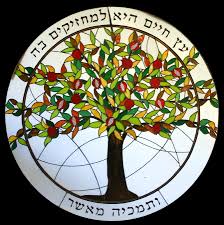 Weekday Shiurim
Daf HaShavua -- meets 6 a.m. Monday through Thursday in YIOT social hall. All welcome. Receive recordings and updates through our Daf HaShavua WhatsApp group.
Mincha/Maariv Shiur -- given Sunday through Thursday between mincha and maariv. See our calendar for mincha times. All are welcome.
Women's Lunch & Learn with Rabbi Krohn -- Mondays, 1:15pm, @ Hod. All women are welcome.
Men's Contemporary Topic Chabura -- Tuesdays, 9:15pm @ various homes. See weekly newsletter for location.
Rabbi Krohn Shiurim
Halachic Parameters of Charitable Giving
Mechitza Shiur for Men
Sat, September 26 2020
8 Tishrei 5781
Zmanim
Today's Calendar
Hashkama

: 7:00a
Navi Club for Men

: 7:45a
Teen Minyan @Rosenfeld

: 8:30a
Outdoor Shachris (pre-registration required)

: 9:00a
Groups (N-2)

: 10:00a
Mommy and Me

: 10:30a
Outdoor Mincha (pre-registration required)

: 2:00p
Mincha

: 6:10p
Maariv/Shabbat Ends

: 7:27p
---
Tomorrow's Calendar
Shacharis

: 7:00a
Shacharis

: 8:00a
Shachris

: 9:00a
---
Friday Night
Shabbos Day
Shacharis

: 7:00a
Shacharis

: 8:00a
Shacharis

: 9:00a
This week's Torah portion is

Parshas Ha'Azinu
Shabbos Shuva
View Calendar
Sat, September 26 2020 8 Tishrei 5781